ArizonaMiningClaims.com
We are your source for mining claims on Rich Hill. No one has more. No one has better claims! Rich Hill is the historic site of the 1863 gold strike where prospectors found potato size nuggets and could pick up off the ground as much as 25 pounds of gold a week(300/oz)! It's not quite like that now, but every day we go out, we get very good gold. This is one of the top 3 locations in the world to find large nuggets. The first and most important rule to follow when hunting gold is to go where gold has been found before. THIS IS THE SPOT! They don't call it Rich Hill for nothing.
Also check out our new listings of mining equipment for sale(click here)
Featured Claim!
Your source for quality gold mining claims and good times!
Status updated daily
Available Claims for Sale
These Claims are on or near Rich Hill. Stanton, Arizona
April Sale now happening!!!
Bonanza SALE! $6,500.
Crown Point SALE! $7,500.
Gold Devil SALE! $6,500.
Old Stage Road SALE! $8,500.
Red Gold SALE! $2,750.
Wagon Wheel SALE! $7,500.
Commercial Potential Placers & Underground Mines
Gold Water SALE! $119,000.
Pay Dirt SALE! $29,000.
Call us at 928-427-GOLD or email AMC@ArizonaMiningClaims.com
Here is gold from our claims and ones that have been purchased from us. I think it speaks for itself when we say that we have GREAT CLAIMS. Some ground is good, and some ground is WOW BETTER, but all of the ground we have for sale has gold. How do we know that? We sample it ourselves! If you are looking for a gold claim, check our inventory and you'll see we have some of the best mineral rights in the world. How can we say that? Our gold and reputation speaks for itself.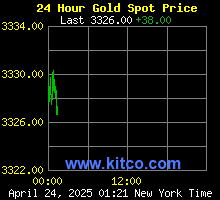 --------------------------------------------------------------------------------------------------------------------------------------------------
Whether you pan, sluice, dredge, drywash, metal detect, or rockhounding......we've got great claims for you to choose from!
Prospecting dates back thousands of years and has in recent years expressed itself in the GOLD RUSH of the southwest. The saguaro cactus, pick and shovel, gold pan heaped with nuggets, and a smiling miner capture the fun and adventure of owning and working your own mining claim. For many people (including us), camping, prospecting, and exploring the beauty of Arizona is a dream come true. We want to help bring your dream to life! We offer reasonably priced, quality claims, legally staked, plenty of gold, and ready for your inspection. The claims we have are ones we have sampled and have proven gold, not a patch of barren sand in the middle of nowhere. As in buying real estate, location, location, location.....is the key. We look for gold bearing dirt that has good access and is a claim we would want to own and mine ourselves. Good claims are kept in families for generations and that definitely makes it difficult for the average prospector from getting one of these good claims. We seek out these claims and make them available to you! We always encourage you to prospect a claim before buying it.
We pay TOP DOLLAR for quality estate claims, whole mining operations, single claims, groups, etc.
All gold pictures on this page are of gold we have recovered NOT someone else's gold like other companies do.
How To:
How to file a Notice of Intent
2014ŠARIZONAMININGCLAIMS.COM
Available Mon-Sat from 9am-5pm MST worldwide GMT -7
Call us at 928-427-GOLD or email AMC@ArizonaMiningClaims.com
Smart Phone
Friendly
ALL of the pictures of gold on our site are of gold we have recovered on ground we have for sale or sold. We do not use other people pictures to falsely represent our mineral rights. We do not give permission to use those pictures for any reason. They are protected under U.S. copyright laws and infringing on those rights are diligently enforced.
NOTE: 3D models, renderings, and satellite images do NOT always precisely depict the exact boundaries of the claim. They are generally close, but when accuracy counts, walk the ground with a GPS.
metal detector, metal detecting, Arizona, Stanton, Wickenburg, Yarnell, gold, flour, nugget, dust, prospecting, prospector, hunter, au, rock hound, snipe, crevice, panning, sluice, highbanker, high banking, dredge, blm, unpatented, patented, mining claim, claims, gold claim, staking a mining claim, southwest, miner, Phoenix, adventure, minelab, tesoro, white's, keene, Rich Hill, Octave, Weaver creek, antelope creek, gold fever, America, forum, lode, placer, drift, tunnel, mill site, back hoe, long tom, mercury, specimen, supplies.
www.arizonagoldadventure.com www.americangoldhunter.com www.arizonagoldclaims.com www.arizonagoldfever.com www.arizonaminingclaim.com www.arizonaminingclaims.com www.assayreport.com www.azminingclaims.com www.californiaminingclaims.com www.goldminingonline.com www.mistakemine.com www.oregonminingclaims.com www.weekendprospector.com
Arizona mining claims is where you will find gold in Arizona! Where to find gold in Arizona.